Durant Amusements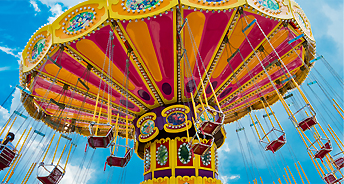 Official Site:
www.durantamusements.com
Prices for 2017:
Single tickets $1.50 or 30 tickets for $35.00.
All rides take 2 to 3 tickets.
Wristband for Ride Special is $20.00.
Ride Specials:
Wednesday & Thursday 5:00PM – 11:00PM and Saturday 11:00AM – 5:00PM
You can purchase a wristband for $20.00 and ride all the rides during the 6 hrs noted above. Each day REQUIRES a new wristband. Wristbands will not be sold in the final 90 min. of each ride special, so make sure you purchase early.

Wildlife Wendy and her Tropical Birds